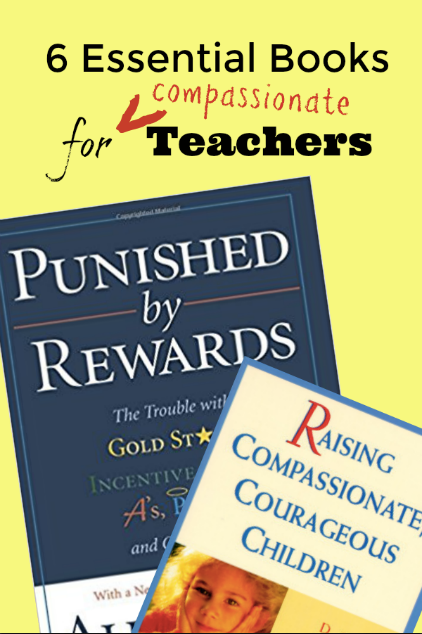 Six Essential Books for Teachers
It's hard to be a teacher. We get it.
You have chosen a career that comes with long hours, plenty of administrative challenges, plus the heavy responsibility of shaping the next generation.
Do you sometimes wonder if you're missing something?
These six books will put your mind at ease while giving you practical tools to use in the classroom.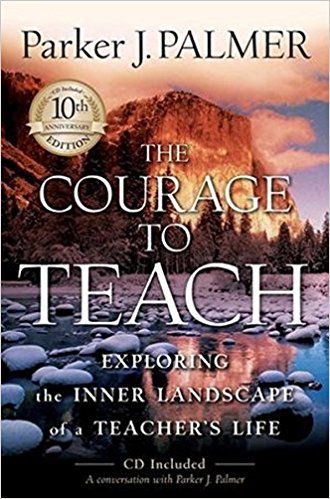 The Courage to Teach speaks to the joys and pains that teachers of every sort know well. Over the last 20 years, the book has helped countless educators reignite their passion, redirect their practice, and deal with the many pressures that accompany their vital work.
Good teaching comes from the identity and integrity of the teacher, that core of self where intellect, emotion, and spirit converge—enabling 'live encounters' between teachers, students, and subjects that are the key to deep and lasting learning. Good teachers love learners, learning, and the teaching life in a way that builds trust with students and colleagues, animates their daily practice, and keeps them coming back tomorrow.
Reclaim your own vision and purpose against the threat of burn-out
Understand why good teaching cannot be reduced to technique alone
Explore and practice the relational traits that good teachers have in common
Learn how to forge learning connections with your students and "teach across the gap"
Learn more here.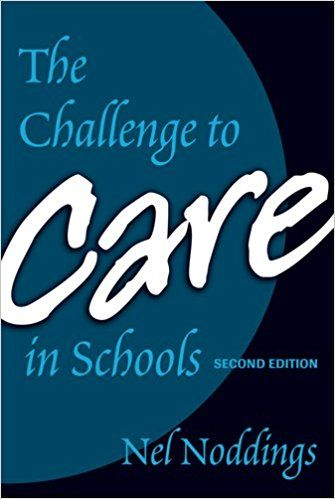 The Challenge to Care in Schools: An Alternative Approach to Education by Nel Noddings
One reader had this to say:
"Especially at this time when we face social, political challenges and when education reforms has been such a mess, Nodding's idea could probably help to see the problems deeper and reconnect with a vision of education that lead to human flourishment not at the cost of others, fellow citizens, developing countries, plants, animals and the Earth. She's both visionary and humane in a way that is very grounded in the basic emotions, yearnings and motivations of human being."
Find it here.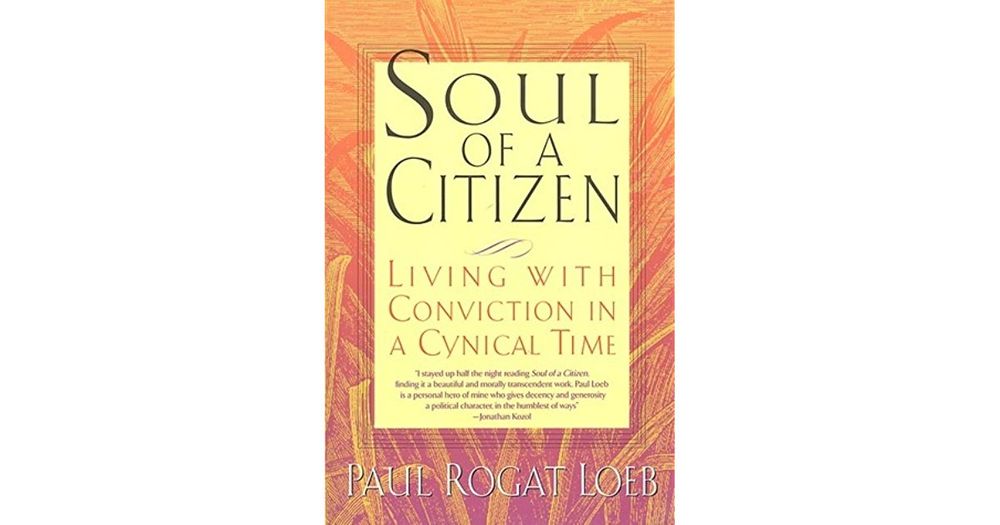 Soul of a Citizen: Living with Conviction in a Cynical Times by Paul Rogat Loeb
Loeb offers Americans a new vision for personal engagement with societal issues. He eloquently argues for a return to community involvement and social activism. Throughout, Loeb emphasizes the psychological and spiritual importance of the human connection.
Believing that personal stories, not politics, capture peoples attention, he seamlessly weaves in inspiring examples of unexpected heroism in ordinary people and successful activism.
Loeb challenges all citizens to take action on their concerns and suggests an activist model for our times, stressing a Zen-like satisfaction in the journey. Even readers who disagree with his liberal politics will find compassion, intelligence and thought-provoking wisdom here.
Discover the book here.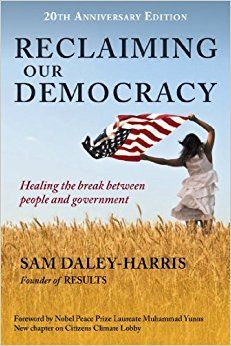 Reclaiming Our Democracy: Healing the Break Between People and Government by Sam Daley-Harris
The premise of this book is that citizens, working within a powerful structure of support, can make a real difference in creating the political will to solve national and global problems. The book is about enabling individuals to express their personal and political power.
While most people do not believe they have the ability to bring about significant change on the national and global scale, this book aims to lay to rest that mistaken belief.
Readers will see how simple actions can have a major impact on the lives of individuals around the world. Hopefully, readers will view themselves in a new light, once they realize the true extent of their abilities.
Get this book here.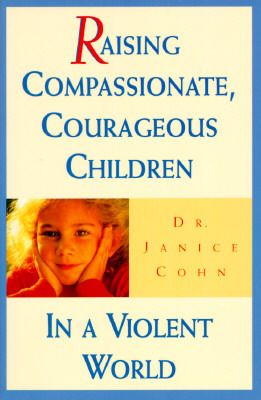 Raising Compassionate, Courageous Children in a Violent World by Dr. Janice Cohn
In an increasingly violent and uncaring world, how can our children learn the basic qualities of kindness, courage, and decency?
In a society drenched in images of crime and terror, how can we keep our children from withdrawing into fear or, worse, indifference?
This book offers parents not just reassurances, but specific strategies and techniques to help their children grow into caring, brave adults.
Get it here.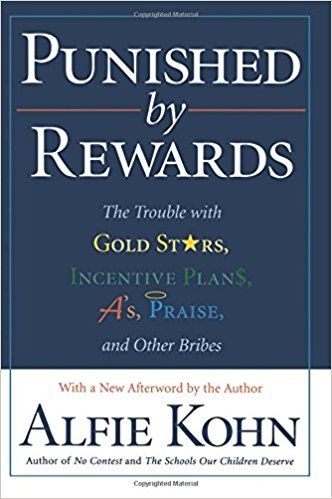 Punished by Rewards, The Case Against Gold Stars, Incentive Plans, A's, Praise & Other Bribes by Alfie Kohn
We dangle goodies (from candy bars to sales commissions) in front of people in much the same way we train the family pet.
Drawing on a wealth of psychological research, Alfie Kohn points the way to a more successful strategy based on working with people instead of doing things to them.
One teacher said, "This book spells out exactly the areas that rewards and punishment cause damage, ie in terms of internal emotional effect. It is written clearly and simply enough for parents, teachers and carers to understand.
It is shockingly blunt and often humourous in it's approach and I applaud this. It has shaken me up, particularly in the area of praise where I didn't realise how much I praised in the hope of getting the child to change their behaviour."
Buy it here.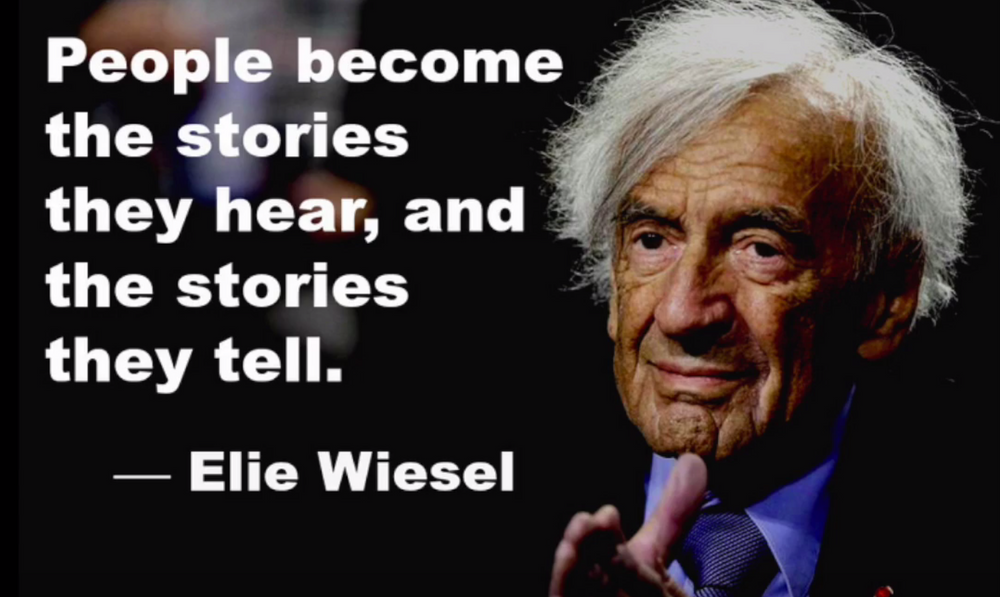 Our mission at Giraffe Heroes is to move people to make positive change in the world -- and give them the tools to succeed.
If you like this list, please do share it.
And head over to the Giraffe Teaching Materials page for more great resources.
#StickYourNeckOut