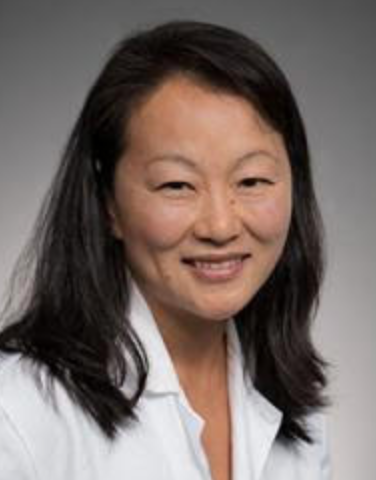 BREAKING THE RULES IN A TIME OF GREAT DANGER
Since the pandemic began looming closer, a doctor at the epicenter of the US outbreak, Helen Chu, has been defying orders, breaking rules, and helping save lives.
Dr. Chu, an infectious disease expert who was working on the Seattle Flu Study, had access to an enormous number of collected flu swabs. These, she told the Centers for Disease Control (CDC) and the Food and Drug Administration (FDA), should be tested for coronavirus.
HITTING AN OFFICIAL ROADBLOCK
The answer was No. Chu didn't have permission from research subjects, and her lab was not certified for clinical work. Chu objected, reminding them that lives were at stake and there was no time to lose.
Both the federal and Washington state regulators denied her request.
"We felt like we were sitting, waiting for the pandemic to emerge," said Chu. "We could help." But, she added, "We couldn't do anything."
LEAPING OVER THE ROADBLOCK
Chu and her colleagues decided that they could in fact do something: In spite of being told "no" by government officials, they said "yes" and began testing their collected swabs for the virus. They quickly had a positive test on a local teenager—a local teenager with no recent history of travel. "It must have been here this entire time," Chu says about the coronavirus.
"It's just everywhere already." The rules in place said she couldn't divulge the team's findings. But Chu disagreed. "What we felt like we needed to do was to tell Public Health." And they did.
ORDERED TO STAND DOWN AND SHUT UP
The coronavirus had spread, and it was continuing to spread; dozens of people in the Seattle region were testing positive. Nevertheless, Chu was once again told by the CDC and the FDA to stop testing. And once again, she rejected the order.
The Seattle Flu Study's institutional review board determined that it would be unethical for the researchers not to test and report the results in such a public health emergency, but state and federal health officials still did not agree.
KEEPING ON, TELLING THE TRUTH
Chu led her team to keep going. They're having a huge effect on stopping the pandemic despite bureaucratic adherence to regulations that were written in safer times.
"We are past the point of containment," she says. "So now we need to keep the people who are vulnerable from getting sick."
FINDING THE WAY FORWARD
Helen Chu is currently working to isolate antibody proteins from people with the coronavirus, and she is also testing whether the antiviral drug Remdesivir could be an effective treatment. Her defiance of federal and state agencies has no doubt saved lives, and her continuing efforts will save even more.