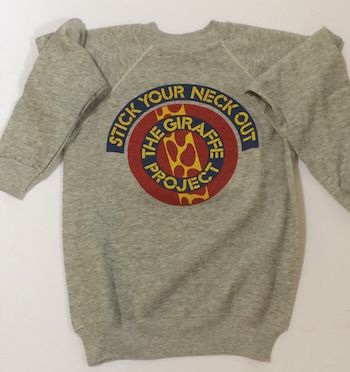 Milton Glaser Sweatshirts
We have just a few of these sweatshirts left (all in small and medium sizes) and we're not reprinting them..
The logo on them was designed for us by legendary graphic designer, Milton Glaser and if you don't know who he is, see http://www.miltonglaser.com/. He designed the shirts for us as a gift way back in the 90's.
$75 plus $10 shipping. These shirts are collectors' items.
Interested? Call us at 360 221 7989 or email graham@giraffe,org