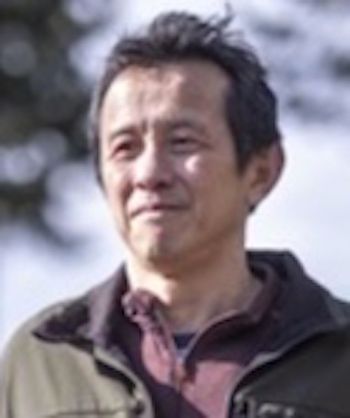 After 17 years working at PeaceHealth St. Joseph, a hospital in Bellingham, Washington, Dr. Ming Lin received a message saying, "Your shift has been covered". His employer, a national health care staffing company called TeamHealth, claims that he was not in fact fired, but "reassigned".
Deep into the work of caring for COVID-19 patients, Lin had been concerned and outspoken about the way the hospital was responding to the pandemic: It was slow to screen visitors, negligent in testing staff, and lax in obtaining needed protective equipment. Staff, he reported, were given one surgical mask per day and told to keep it in a paper bag when not serving patients. It was taking at least 10 days to get coronavirus test results.
PeaceHealth is the only emergency facility in the area; it serves about a quarter of a million people.
Lin wrote his Chief Medical Officer, "PeaceHealth is so far behind when it comes to protecting patients and the community but even worse when it comes to protecting staff."
Lin was coordinating with local companies to help get cots for patients and personal protective gear for staff; those efforts were appreciated, but not his social media posts about conditions at the hospital, one of which included Lin's letter to the Chief Medical Officer. His managers told him to take down those posts, but he refused: "Unless I am terminated and not wanted, I will continue to show up to work."
The American Academy of Emergency Medicine (AAEM) cites Lin's "reassignment" as the possible violation of a state law designed to keep profit motives from influencing doctors' treatment of patients. AAEM said that Lin's termination was "not only inexcusable but likely impermissible" and called on the state's Attorney General and the Washington Medical Commission to begin inquiries.
A Philadelphia emergency room physician and past president of AAEM said about the situation, "Doctors are lending their names to aid and abet corporate practice of medicine, and this is what you get. Hospital administration says Dr. Lin is causing a problem by publicly raising these safety concerns and asks the physician owner to handle him. They therefore bring down the hammer on Dr. Lin and terminate him as a message to anyone else who might speak out."
Dr. Lin has said that being unwilling to recant has made him a marked man, one whose career is permanently marked in an era of corporate-owned hospitals.
Ming Lin is clearly not a doctor who is willing to lend his name to the cause of for-profit medicine. For him, silence is not an option.
TeamHealth, responding to public questioning about their action, says that they are looking for a place to re-assign him.